Tangible Actions for a Sustainable Development
B-Lab has always been committed both to the steady research of avant-garde packaging solutions, and to new ways to offer its concrete support to social and environmental causes.
Thanks to a non-stop research and development, it redefines materials, production techniques, new warehousing and logistics models for a sustainable development.
The complementary expertise of Italian and Hong Kong offices is crucial to reach this important goal and the choice to collaborate only with ISO 14001 and SA 8000 certified business partners confirms B-Lab attention to environmental and social responsibility.
Research & Development
For B-Lab R&D has always been the real key for professional growth to be able to offer its clients cutting-edge services and best quality products.
Attention to objects design, search for raw materials connected to "Haute Couture", focus on recycled, recyclable and sustainable materials and continuous laboratory tests.
For B-Lab, product innovation also goes through costs and wastage reduction, thanks to a conscious design and an accurate prototyping.
B-Lab selects the best local raw materials at competitive prices, with constant audits on all the stakeholders along the value chain.
Our actions aim towards SUSTAINABILITY, which is what can lead to a growth ensuring current generation's needs satisfaction without compromising those of future generations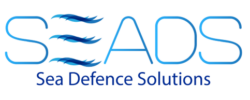 Social responsibility
B-Lab has strongly desired and built a social responsible supply-chain adopting a strict ethical and work policy, in line with the "Responsible Jewellery Council" policies.
B-Lab encourages and actively sustains diversity and equality within its workforce, respecting all human, salary, intellectual and property rights, protecting minors from exploitation.
Environmental Care
B-Lab commitment to environmental protection, both in production and in building a safe and sustainable workplace, has led us to source and use as far as possible sustainable materials, introducing in our production processes the greatest possible quantity of recycled and recyclable materials.
WE ONLY COOPERATE WITH CERTIFIED PARTNERS
In addition to our personal commitment, we ask all our suppliers to embrace our philosophy and we cooperate only with companies who have obtained, at least, ISO 14001 and SA 8000 certifications and who are able to provide SVHC REACH conformity for supplied products.
Moreover, its our practice to repeat conformity tests also in EU laboratories